Realii brings dynamic price adjustment to the real estate industry. To achieve the best possible result for your project, our algorithms react to various parameters every second and adjust the sales prices.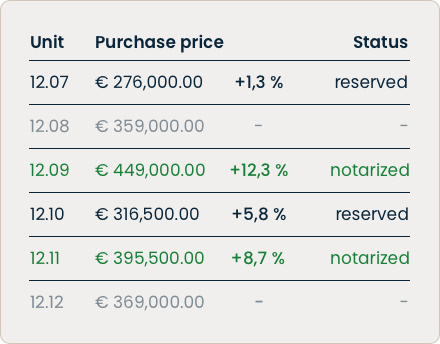 With permanent price adjustments, you achieve the highest possible price for each apartment sold in relation to the sales speed. This is also reflected in your project success – realii achieves significant additional revenues for you.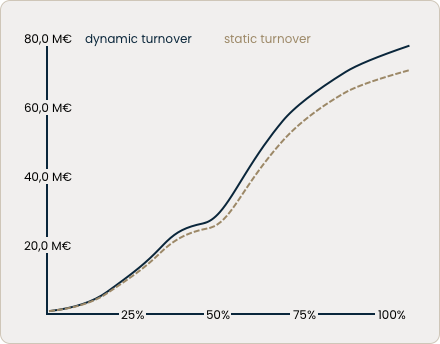 Market-oriented Sales Management
With realii you get comprehensive insights into the current sales activities in your project: at any place and at any time. Complex software implementations are not required. You receive a clear live comparison of target and actual key figures and can react immediately to problems and opportunities.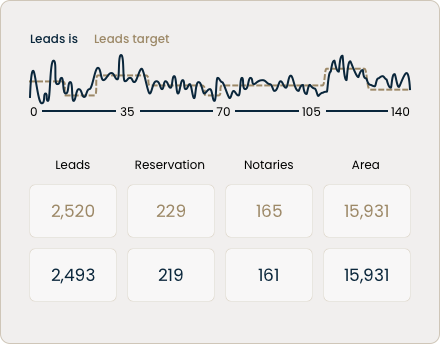 With ideally targeted campaigns, you reach the desired target audience and qualify your potential acquirers for your sales. All lead records are enriched with valuable additional information so that your sales team can carry out targeted selling.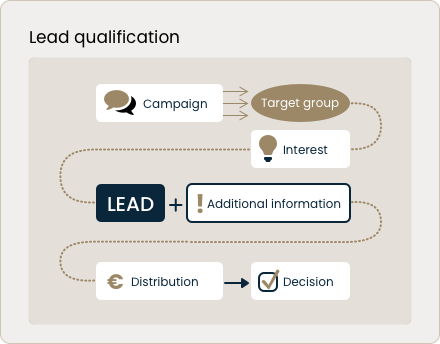 Make purchasing decisions with realii. Based on real market data, you learn in advance the optimal apartment mix, apartment sizes in demand and the quality expectations of your customers for your location. The AI calculates your achievable marketing prices and simulates the probable marketing scenarios.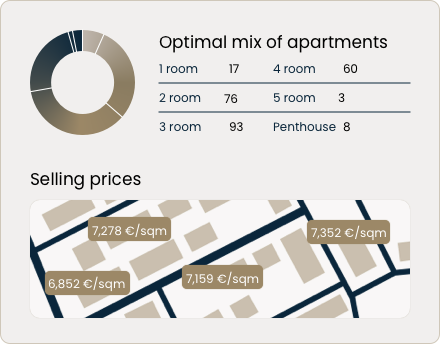 Realii considers the applicable data protection laws by design. In addition, a trained data protection officer permanently and continuously monitors all applications and processes.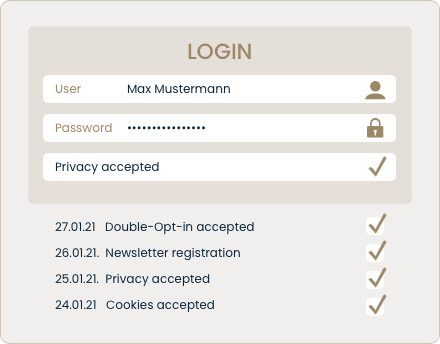 How you benefit from realii
Realii continuously ensures your maximum purchase prices according to actual market demand, throughout the whole sales process.
Significant
Additional revenues
Over the entire sales period, you place each unit with the optimal sales price. As a result, your overall project success is significantly increased.
Transparent
Sales workflow
Realii permanently compares your sales goals with the actual results and displays them clearly in the app with additional information.
Targeted focus-group-campaigns address potential buyers precisely and directly. Valuable additional information prioritizes sales activities.
Security in
Project purchase
Our data base reduces the sales risk for new projects and provides information on the target audience, achievable prices and sought-after apartment types.
With realii, you and your sales staff guarantee legally compliant handling of personal customer data at all times, on german servers.
"The realii know-how is based on our personal experience with over 2000 units. AI-assisted market monitoring maximizes the value creation of each unit."

Norman Freund

Managing Director of the Markgrafen Group and founding partner of realii
"Realii was built by developers and sales professionals to significantly optimize sales prices and provide deep insight into ongoing sales efforts."

Sebastian Höft

Managing Director of the property company and founding partner of realii
We would be happy to provide you with non-binding information about realii and demonstrate your advantages with dynamic pricing in person. You can use the online form right now, book an appointment or contact us directly.